Marvel And Netflix's PUNISHER Spinoff Officially On The Way; First Teaser Image Released
It was rumored and then seemingly debunked, but now EW reports that we will indeed be getting a Daredevil spinoff starring Jon Bernthal as Frank Castle, AKA The Punisher.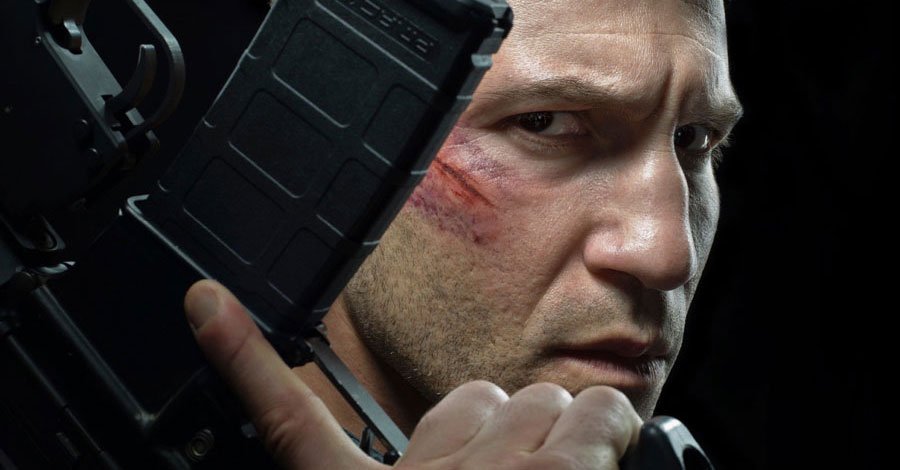 In a bit of news sure to please fans of Jon Bernthal's ultra-violent take on the Marvel vigilante, EW reports that the Punisher character first introduced in season 2 of Netflix's Daredevil is officially getting the spinoff treatment.
Apparently Hannibal writer/executive producer Steve Lightfoot will serve as showrunner.
There's also the implication that we may see Castle show up in the superhero ensemble show, The Defenders, before he takes the fight to the scum of Hell's Kitchen in his solo adventure.
"We want to thank the fans who are clamoring for more of Jon's stunning and powerful performance as Frank Castle from 'Marvel's Daredevil,'" said Executive Producer/Head of Marvel Television, Jeph Loeb, "Now combined with Showrunner Steve Lightfoot's compelling writing, we're thrilled to bring 'Marvel's The Punisher' to Netflix."

"Jon hooked our global audience with his performance as Frank Castle from the moment he stepped on screen in 'Marvel's Daredevil,' and we are looking forward to seeing more of him in this role under the vision of Steve Lightfoot,"said Cindy Holland, Netflix Vice President of Original Content.

"For me, the complexity and unpredictability of Frank Castle make him an incredibly compelling character and I couldn't be more excited to dive into his world," said Executive Producer and Showrunner, Steve Lightfoot. "After watching Jon's performance in 'Marvel's Daredevil' I could not be more excited to be working with him to further develop and progress the story of this anti-hero in a show of his own."
http://www.comicbookmovie.com/punisher/update-marvel-and-netflixs-punisher-spinoff-officially-on-the-way-first-a141108#.VyN0xzRRpmc.gmail